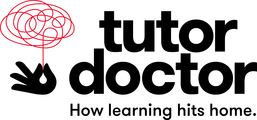 1 to 1 Private Tutors (All Subjects All Levels)
Description
Love tutoring and mentoring? Let's make a difference in this city and a child's life. Tutor Doctor has an amazing approach to diagnosing and repairing any education gaps. We are looking for passionate tutors for all grades and all subjects. If you're looking for some supplemental income and want to help students in the process - this is the perfect opportunity for you. Tutor Doctor 901 is a local based company serving the Greater Memphis area.
WE HAVE IMMEDIATE OPENINGS FOR ALL GRADES AND TUTORING SUBJECTS, including elementary, middle school, and high school subjects. Upper level math (Algebra, Geometry, Pre-calculus, Calculus, Statistics) and science tutors are in high demand, as well as Spanish, and ACT test prep. We also have after school small group tutoring opportunities available.
Schedules are flexible and families are great!
Requirements
At least a year of experience of teaching, tutoring, or mentoring.
College graduates and upper level college students for middle and high school tutoring.
Prior tutoring or teaching/coaching/mentoring experience
Availability for the 2018-2019 and upcoming school year
Access to reliable transportation
Willing to travel to student's home for at least 1 hour sessions
Willing to travel to specific school for 1 hour sessions occurring between 3:45pm - 5:45pm Mon-Fri. Varies by location
Our prime tutoring hours occur between 3:30 and 9:00pm, Mon-Thur and weekends for private tutoring and 3:45-5:45pm Mon-Fri for after school sessions, although other times are sometimes requested. Our average tutor works 3-6 hours a week but we can get our strong tutors filled up to their capacity pretty quickly.
Benefits
We support our tutors by:
Doing all the marketing to get a steady stream of students for our tutors to choose from.
Doing in-home consultations with each and every family so they are prescreened to keep our tutors safe.
Qualifying every family so that our tutors can expect consistent and reliable tutoring.
Handling all the payments from families so our tutors can simply go in and do what they do best - tutor!
Providing reliable payment schedules for our tutors.
Providing unparalleled support to our tutors so they're not alone. We don't just match a tutor with a student and walk away... we're there along the way to support our tutors with whatever they need. Bottom line... we appreciate our tutors and take very good care of them!
DUTIES (After School Tutors)

Report to the On Site Coordinator
Tutoring students and in small group sessions
Aid in the comprehension of subject material
Review class material with students which may include:

Homework/classwork help
Formulating ideas for papers
Working on solutions to problems