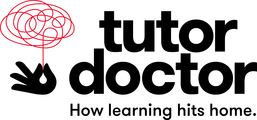 About Tutor Doctor
At Tutor Doctor we understand that the magic ingredient to your student's success is finding the perfect tutor. It's not enough to find candidates with the right qualifications; our tutors must have a passion for what they do. We do look for excellence in academics – that's true. But we also search for tutors who have brilliant people skills.
One-to-one tutoring in your home isn't just convenient, studies show that it is also the most effective tutoring method for helping students overcome challenges and reach their goals. A study by the Education Endowment Foundation found that: "…one to one tuition can be effective, on average accelerating learning by approximately five additional months' progress."
What does it take to be a Tutor Doctor tutor?
We have instituted a rigorous multi-step recruitment process. Each recruit undergoes a criminal background and reference check, and several interviews and tests before being accepted. Tutors are trained to offer the most comprehensive help possible to our students.
What makes our tutors different?
They're passionate: Above all else our tutors care about education and the students they help. For us, caring and compassion is as important as academic achievement.
They're collaborative: Our tutors work with teachers, parents, staff and students and keep the lines of communication open to best facilitate your child's changing needs.
They're consistent: Our tutors are reliable and come to you at a time that best suits your family.
They're tried and tested: Our tutors are experienced and our Magic Match system ensures the right fit.
Current openings
No open jobs at this moment